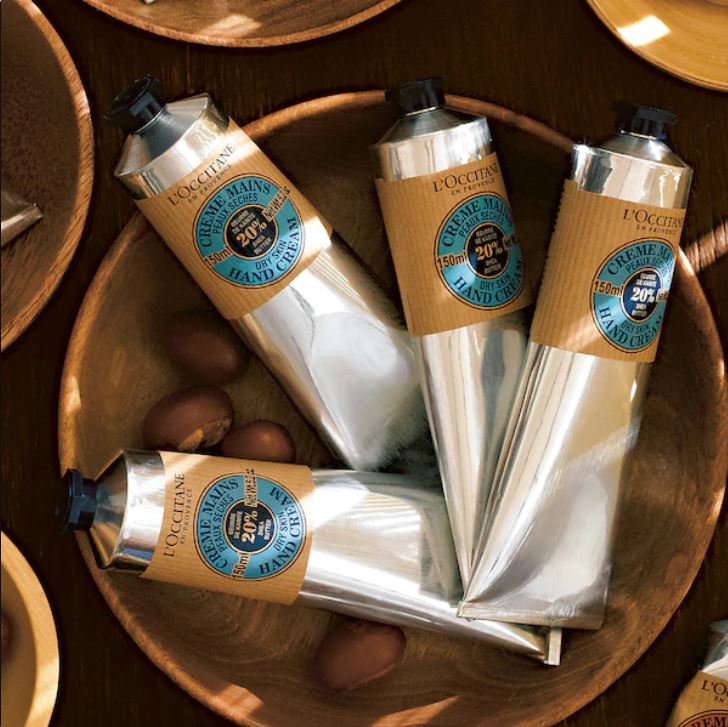 Besides the face, another essential part of the body that is continuously exposed to the weather is your hand. Therefore, it is equally necessary to take care of your hands like other body parts. Seasonal changes also affect our hands. In winter, when the temperature drops, the hands become stiff, we put on gloves, and eventually, they are rubbed by the friction from the glove. Summer also helps make skin red and dry because of the wind. To help you choose a hand cream that suits your needs, we provide comprehensive information on the best hand creams with a fortified formula and substance to take care of your skin.
It is made of shea butter, almond butter, and organic honey
Soften hand and leave no trace of oil
The shape is formatted in tube
Absorption is fast
L'Occitane is different from other hand cream and what makes it unique is the ingredient (Shea butter). Shea butter is known for its high content of vitamins and fatty acids. They help the skin heal and prevent inflammation. Shea butter helps to combat dryness of any kind by smoothing and soothing the skin. The hand cream has 20% organic shea butter, also honey, almond extracts, and coconut butter oil. All these valuable ingredients work together to effectively improve the skin. The hand cream penetrates deeply and protects and soothes the hands. With L'Occitane, no skin can be too dry to become soft. The drier your hands, the better the cream must be. This hand cream is a great choice to keep your hands from drying out.
Pros
It does not wear off after washes.
Suppose you are looking for a hand cream that gently covers your hands with a soft and smooth scent. Then L'Occitane is the best choice for you.
It is specially formulated for dry and dehydrated skin.
This hand cream is the perfect choice to protect your hands from any dryness.
Cons
The manufacturers fail to include a warning for possible allergies
According to some buyer, the cream has a preservative that can cause a rash
It has fragrance, might not be useful if you are allergic to smell