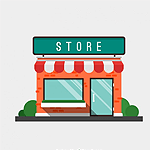 Unleash your creativity with Canvas On The Cheap's unbeatable offer! Transform your favorite images into stunning 16×20 canvases for just $14.99 each, and let your walls tell your unique story.
Creating personalized art has never been easier – simply upload your chosen image, whether it's a cherished family photo, a scenic landscape, or a snapshot from your social media accounts like Facebook and Instagram.
With this exclusive deal, the possibilities are limitless. Decorate your home, office, or gift your loved ones with one-of-a-kind canvases that capture your memories and style.
Whether you're an aspiring artist or a photography enthusiast, Canvas On The Cheap empowers you to turn your visions into beautiful reality.
Don't wait – seize this opportunity to adorn your spaces with unlimited 16×20 canvases at an unbeatable price of $14.99 each. Create, customize, and cherish your art today!